The last two weeks I have been busy busy working on a secret squirrel's project. Namely for someone turning 40! Although I had it finished well and truely before time (instead of being 6 months late) I kept adding to it most days. I am pleased Rachel's birthday was yesterday and I was running out of room to put things on the card.
Now I would love to show you pic's of the card, but I went around to Dianne's place on Thursday night to take the photos (as Dianne as daylight bulbs in her craft room) and got there with no camera, had silly am I, so I used Dianne's camera and am just waiting for Dianne to have time to e-mail them to me.
I also made a non-fussy card as Rachel didn't think I could, it only took me a few hours which I was very happy with, again the photo's of this card are on Dianne's camera. :)
So in the mean time here is a baby girls card I made sometime last year I think using the lovely Prima Jack N Jill paper.......
I made about three of these cards, but all had slightly different flowers, the biggest flower in the bottom right corner is made out of the prima paper, the white flowers might be Prima and the rest are from Wild Orchid Crafts.
The inside.....
and close ups.......
It is hard to see, but using stickles I followed the little butterfly lines to give it lots of sparkle!
I also cut some of the butterflies out from another sheet and layered them on top of the butterflies on the right hand side of the inside, you can sort of see them they also have little Kaiser pearls down their middle.
Thanks for stopping by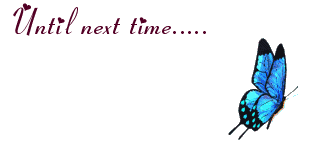 Cheers
Joanne